The main difference between this type of ink from others is the ability to undergo sublimation. At a certain temperature regime, the composition turns into a gaseous state, bypassing the liquid one. Through this process, you can transfer prints to different surfaces using dye sublimation inks, a printer and a heat press. This can be done in two ways – using direct printing technology or by choosing intermediate media. The latter involves transferring the print
first to sublimation paper, and then to the product in a heat press.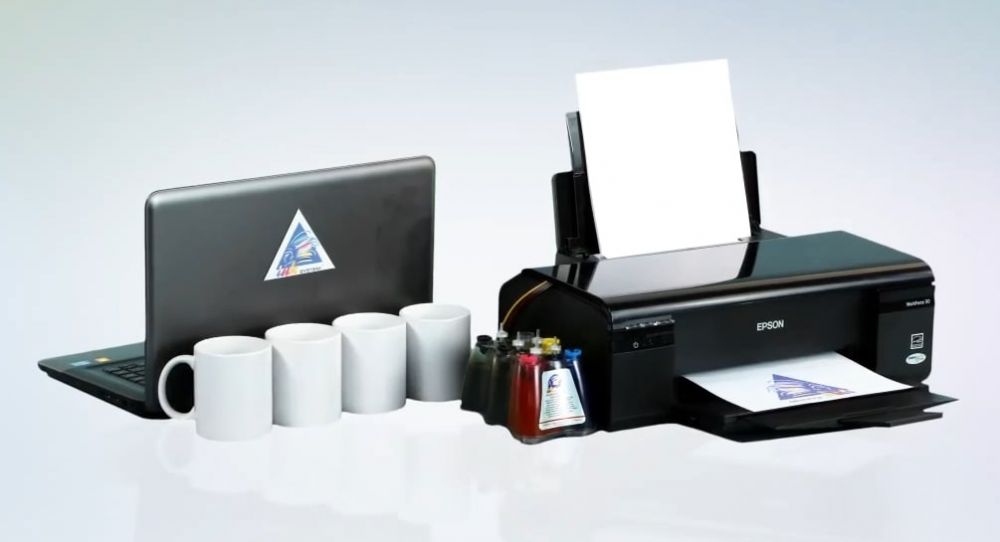 Considering the relatively low cost of the working cycle and the ability to work with products of different shapes and sizes, sublimation printing is rapidly gaining popularity. With its help, you can transfer prints, inscriptions, photographs, author's drawings and any other images onto objects. Let's consider the main areas of use of sublimation printing.
Souvenir production. Most of the key rings, magnets, caps, T-shirts, notebooks that you see on the shelves of souvenir shops are made using this technology. It is especially in demand in the field of tourism.
Production of materials for promotions and presentations. Sweatshirts, hoodies, pens, cups and other items in the corporate style of the company can not only be used for their intended purpose, but also act as an effective advertising platform.
Manufacturing of sports symbols. The technology is as simple and convenient as possible for transferring logos or slogans to hats, scarves, cups or T-shirts.
Manufacturing of designer clothes and accessories. Many aspiring designers use sublimation to transfer designs or photos onto dresses, T-shirts, bags, caps, and other wardrobe items.
What is the advantage of sublimation ink?
Like pigment-based paints, they are formulated with a water-insoluble dye. This allows for stronger, more stable prints than photo inks. The latter are based on a dye dissolved in water – on the one hand, this allows for high-quality color reproduction, and on the other, the resulting prints are not durable.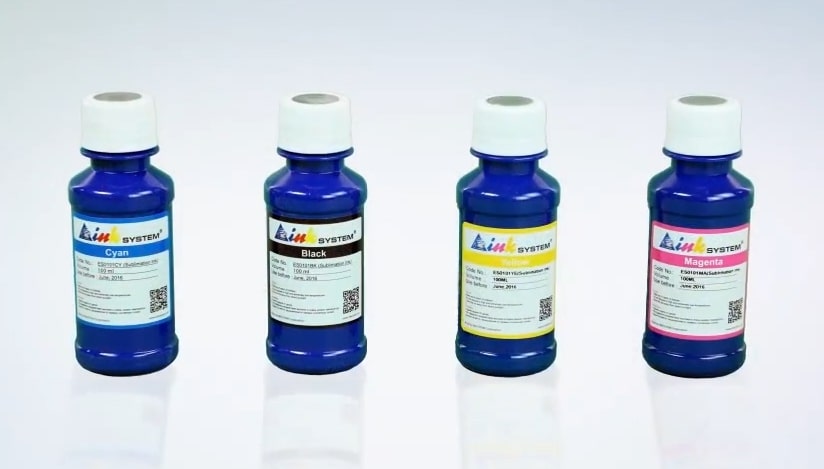 High-quality sublimation ink allows you to transfer prints that are not afraid of humid environments and low mechanical stress. You can also expose them to direct sunlight for short periods of time. For example, T-shirts, sweatshirts or cloth bags can be washed on the delicate cycle. With careful handling, the print on the product will retain its original appearance for a long time. In turn, cups, plates and other utensils with a sublimation print can be washed with detergent. In this case, you should not use cleaning compounds with chemically active components and abrasive particles.
How to choose sublimation ink?
Compatible consumables are in demand among users of printing equipment. They are more affordable than the original ones, while not inferior to the latter in terms of the quality of the resulting prints. Sublimation ink from Ink system is bought for the optimal ratio of affordable price, quality result and safe composition. With the all-in-one kit, you can print on caps, cups, key chains, T-shirts and more. If the surface of the product is not adapted for interaction with ink of this kind, a special polymer will help you out. It makes it possible to securely fix the print on natural fabrics and other materials that are not suitable for sublimation printing